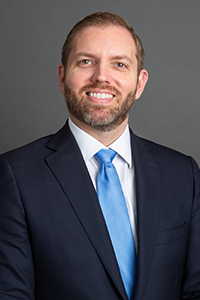 Aaron Wilson, MD
Chief Medical Officer
Aaron Wilson, MD, was named chief medical officer at Sonora Behavioral Health in 2019. Dr. Wilson focuses on quality of care, medical team relations, the patient experience, and growth at Sonora Behavioral Health Hospital. He has extensive clinical experience in behavioral health and treatment program development and previously served as medical director of Archways Recovery Centers in Mesa and medical director of Valley Hospital, a private psychiatric hospital located in Phoenix.
With an extensive background in helping those who have experienced trauma, combined with his childhood in which he grew up with a father who served as an Army orthopedic trauma surgeon, he was well prepared when recruited to head up the Unit, created specifically to address the specific mental health needs of military service members and first responders. During his tenure, Dr. Wilson worked closely with active-duty personnel, veterans, retired military, police officers, firefighters, border patrol agents, Department of Corrections staff, and EMTs with a high acuity of mental illness.
Currently, he is an active member of the mental health community in Arizona, serving as president of the Arizona Psychiatric Society and as chairman of the Arizona Disaster Psychiatry Task Force. He is also a co-founder of the Arizona Inter-Professional Behavioral Health Collaborative. In his role as chief medical officer, he is eager to champion the quest for hope and change for those suffering from behavioral health issues, and is leading efforts to work with the University of Arizona Department of Psychiatry and Center of Integrative Medicine in a collaboration to share knowledge and best practices to influence future behavioral health caregivers.